Athens
Athens is our second home. This is a list of recommendations I can vouch for.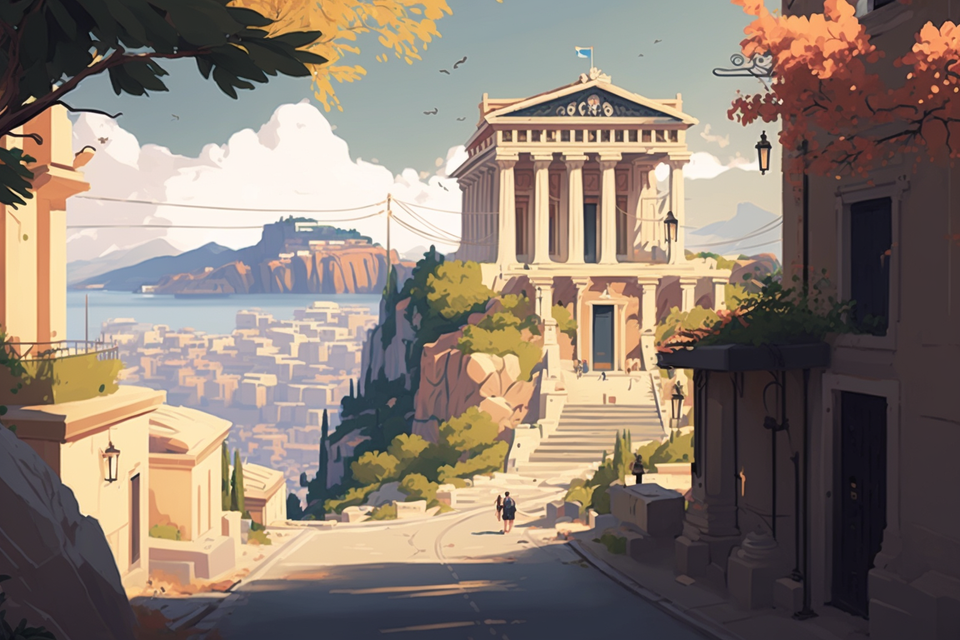 You are coming to Greece! Yay 🙌
You'll find a lot of amazing things: incredible hospitality, fantastic weather, and a tasty cuisine. What's not to love?
Be open. Explore. Enjoy the trip.
TL;DR: I'll give you 1-2 recommendations
For each section, I'll give you 1-3 must-try recommendations
The rest would be recommended if you have (a) more time or (b) are particularly interested in that section
Food - Street Food 🥙
Elvis (map) - Try the best souvlaki in the area. Souvlaki is a traditional meal of grilled meat on a skewer/stick. Friendly staff and at night you can pop in next door at Chelsea Bar for a drink.
Lukumadez (map) - Greek donuts. If you're a sweet tooth, you don't want to miss this 🍩
Django Gelato Athens (map) - Yum gelato 🍦
Food - Restaurants 🍛
For all restaurants with (*) I'd recommend to reserve in advance
Mavro Provato of Press Cafe* (map) - Traditional Greek food 🇬🇷
Seychelles* (map) - Modern Greek food 👌
Avli (map) - Hip taverna in a side street. Great for late-night snacks. Might require you to wait.
Extra:
Nolan* (map) - Modern Asian fusion cuisine with local ingredients.
Sushimou* (map) - Some of the best Omakase sushi, I've eaten in my life. The chef was trained in Japan 🍣
Coffee ☕️
The Underdog (map) - Hip brunch place with an award-winning coffee program.
4m specialty coffees (map) - Tiny and friendly specialty coffee shop.
Extra:
Samba Coffee Roasters (map) - Nice espresso bar in the downtown area.
Third Place (map) - Good coffee shop to work from.
Bars 🍷
Six Dogs (map) - Amazing bar with vast outdoor seating area. Occasionally plays live music. It gets pretty busy on weekend evenings and you might have to wait a bit.
Bios (map) - Cool underground bar with an Acropolis view 🔭
Beer 🍺
Tapfield (map) - Nice craft beer tap room.
Cocktails 🍸
The Clumsies (map) - Year after year voted as one of the Top 50 bars in the world.
Line Athens (website) - New bar from the Clumsies crew. Also ranking in the world's Top 50.
Areas to Explore 🗺
Besides the typical tourist recommendations, you can do this:
Lycabettus Hill (map) - Walk up to the top of Lycabettus Hill for a great 360 view of the city 🏞
Kavouri Beach (map) - Take a cab to a local beach and enjoy 🏖
---
If you have more time, you can check my pins 👇