Слава Україні! 🇺🇦
This is my collection of resources and links relating to the Ukraine War 2022.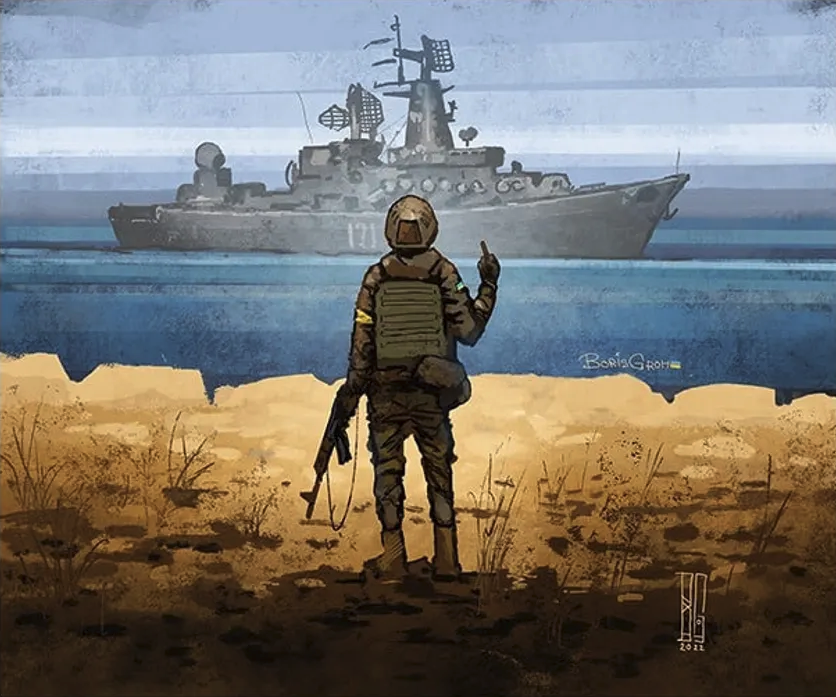 📔
I created a
website
for refugees of the Ukraine War.
It has information pertaining to visas, accommodation, transportation, and humanitarian aid.
Please share if you know someone who would benefit from this info 🙏
Below is a collection of resources, which help my understanding of the war:
Must Read/Watch
Russia Analysis (Martti J. Kari, Finnish Intelligence Colonel) [1-hour long lecture with subtitles 🎥] - Colonel Kari discusses Russia's "Strategic Culture". It is a deep dive into Russian history since the Byzantine Empire to understand Russia's political decision-making today. It helps to step out of your own bubble and take a look at the other side of the narrative.
In-Depth Analyses About Russia (Kamil Galeev, Galina Starovoitova Fellow at The Wilson Center, DC) [Collection of Twitter threads 🧵] - Kamil writes long-form analyses about all aspects of Russia (history; logistics; demographics; political and spiritual orientation; the role of oligarchs/military/state police/Orthodox Church/etc.).
"Warum es um unserer Freiheit geht" [40-minut long podcast interview 🎧] - start at 1:14:10 and listen to the interview with Prof. Timothy Snyder. Also, I'd recommend reading his books - in particular The Road to Unfreedom.
Journalism
Christo Grozev - Investigative journalist for Bellingcat. Focus on researching and documenting war crimes during the Ukraine War.
Illia Ponomarenko - War and defense reporter for Kyiv Independent. Covering the war zone.
Military
Policy
Alexander Stubb - Former PM of Finland. Good perspective on Scandinavian policy moves.
Sergej Sumlenny - Former Director at the Boell Stiftung in Kyiv. Born in Russia, now a German citizen. Very vocal pressure on the German government in regards to security policy, its role in EU's sanction responses, and Vergangenheitsbewaeltigung.
Podcasts
Pod Save the World - Former members of President Obama's Security Council discussing geopolitics. Currently, a heavy focus on the war in Ukraine.
Intelligence Matters - Former acting director of the CIA discussing moves in the intelligence community in the context of the Ukraine War.
Sicherheitshalber - German podcast discussing the Ukraine War in the context of German/EU security policy.
---
My Writing
---
🔎
If you want to help people affected by the Ukraine War, you can find vetted resources
here
.
But I don't know where to start?
💶 Have a couple of euros extra?
Donate.
🏠 Have accommodation that you don't use?
Provide accommodation for refugees.
🧰 Have a helpful skill?
Help with that skill.
This is not limited to the Ukraine situation. There are enough people struggling with war, displacement, etc.
Help them if you can.