Berlin. Alles kann, nichts muss!
Berlin is my current home. This is a list of recommendations I can vouch for.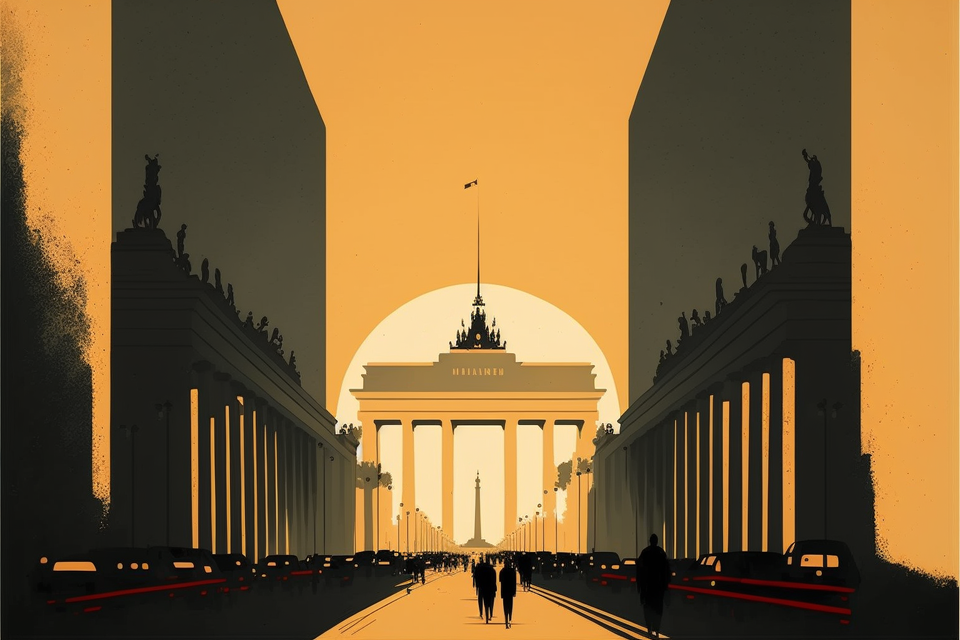 So, you're coming to Berlin. First of all, welcome 🙌
I'd like to preface a couple of things:
Berlin Is Different - Culturally, historically, architecturally, demographically. Any way you look at it, Berlin is unique. Funny enough, when most Americans think of Germany they imagine Munich with its beer halls and Dirndl dresses. Berlin ain't it.
Berlin Used to Be Divided -  Between 1949 and 1989, Berlin was divided in West Berlin and East Berlin. Those were not only two different cities, but part of two different countries. Today, you can still tell the difference by looking at buildings or even infrastructure like (crosswalk lights; hue of street lighting; etc.).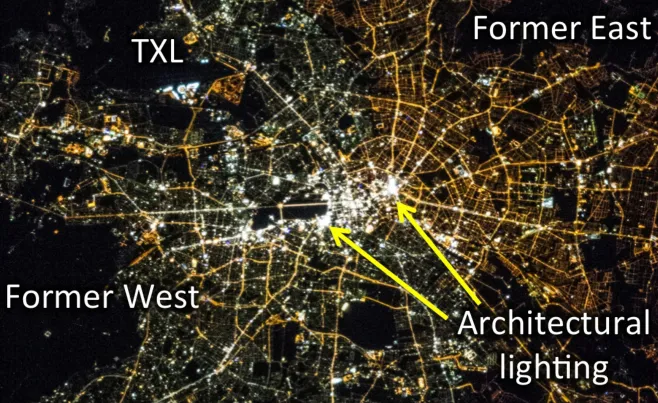 Be open. Explore. Enjoy the trip.
TL;DR: I'll give you 1-2 recommendations
For each section, I'll give you 1-3 must-try recommendations
The rest would be recommended if you have (a) more time or (b) are particularly interested in that section
Food - Street Food 🥙
Street food has a long culture in Berlin due to its working class history.
Rüyam Gemüse Kebab (map) - Kebab (i.e. grilled meat on a skewer) is a traditional Turkish dish, yet when Turkish guest workers migrated to Germany to rebuild the country after WWII, they wanted a taste of home. This led to the birth of the modern Döner Kebab sandwich. Must eat while you're in Berlin. My favorite place is Rüyam where you can get a Gemüsekebab (= chicken meat with veggies) or a Vegetarischer Döner (= stuffed with veggies / no meat). They have two locations. The original in Schöneberg and the second shop in Prenzlauer Berg. Enjoy 🇹🇷🇩🇪
Curry 66 (map) - Oh man, oh man. This is the tastiest and spiciest Currywurst in Berlin. My friends ate a 2 million Scoville Currywurst and almost died. So what is Currywurst? It's a regular sausage with ketchup and curry powder. This was the working class meal of choice for German workers.
Izmir Köfte (map) - Another culinary import from Turkey. Köfte sandwiches are super tasty sandos with grilled skewer meat and fresh veggies. Enjoy it with an Ayran (= Turkish yoghurt drink).
Food - Restaurants 🍛
Larb Koi Thai Home Cooking (map) - A true wow! experience. The owner & chef of Larb Koi left his fine dining job in Thailand to try his luck in an international city. Thai ingredients, traditional recipes, and a ton of love that is poured into every dish. Hands down the best restaurant in the city. Try their fried fish dish. [⚠️ I'd recommend to reserve in advance]
Klub Kitchen (map) - Enjoy healthy and tasty food among the yuppie hipsters of Berlin Mitte. Their ginger pulled chicken is amazing.
Extras:
Kitten Deli (map) - Israeli food a la bonheur 🇮🇱
Yarok (map) - Tiny Syrian place with fresh food. Get their Vegetarischer Teller (= veggie plate).
Coffee ☕️
Röststätte Berlin (map) - Nice roastery + coffee shop. Their baristas are coffee champions and are happy to recommend you the perfect cup/beans.
Five Elephant (map) - Third wave coffee franchise with a couple of locations throughout the city. Friendly staff and hip people galore.
Gorilla Bäckerei (map) - New bakery/coffee shop with tasty baked goods. Two locations in the city.
Bars 🍷
Sameheads (map) - Funky bar in the heart of Berlin's hipster haven. Anything goes. Come early, since after a certain hour they have a bouncer at the door. Has a club downstairs.
Paloma Bar (map) - One of my favorite dance bars. Solid DJs on two dance floors.
Klunkerkranich (map) - Best vista in town. It's like a open-air festival area on top of a shopping mall. It's gotten so popular that it's almost impossible to get in after 6/7pm-ish. I'd recommend to go in the early opening hours in the afternoon if you want to grab a spot and chill on a nice day. // To access the bar you need to take the elevator in the shopping mall to the top floor (= parking lot) and then walk up one more level via the drive-up ramp.
Extra:
Meine Bar Ici (map) - Our former watering hole. It's a bar full of artists and art collectors since it's on one of Berlin's gallery streets. Quite unique vibes. ⚠️ It's a smoker bar.
Beer 🍺
Mikkeller Berlin (map) - The Berlin location of Danish craft beer powerhouse Mikkeller. Constant rotation of own and guest beers. Friendly and knowledgeable staff.
Pik As (map) - A typical Kneipe. German version of a dive bar for locals and alcoholics. Fun vibes and cheap beer.
Kaschk  (map) - Craft beer tap room owned by local brewery BRLO. Nice vibes + great place to work from during the day. Stable wifi, coffee, and food 💻
Cocktails 🍸
Buck & Breck (map) - One of the world's best cocktail bars. Creative drinks and friendly staff. The place has only 14 seats. Hence, they only admit parties of 1-3 people max (depending on the hour).
Velvet (map) - Farm to table cocktail bar. The owner was a European cocktail champion.
Clubs 🕺
Berlin is the world capital of Techno music. The fall of the Berlin Wall led to an exodus of large parts of East Berlin's population, rents went down. In the long run it attracted a lot of creative types who would build Berlin up from the ground as their creative sanctuary.
Disclaimer #1 - The Experience: Clubbing in Berlin is unlike anything you would know from other cities. In London or New York/etc., you wouldn't get into a club if you don't wear a shirt and nice shoes. In Berlin it's the opposite, if you wear a shirt and nice shoes you won't get in for sure. The focus is not one's own vanities but on the communal experience in the club. Still to this day, taking photos in a club is strictly prohibited because the dance floors serve as a safe space.
Disclaimer #2 - The Queues: Most clubs usually have a queue, which takes somewhere between 30 minutes and 5 hours to get to the bouncers. At the door, you either get admitted or get rejected. Large groups usually get rejected right off the bat. You might ask why that is? Remember, I said it's a safe space. Many clubs have a specific clientele (LGBTQ+; fetish; style of music; etc.) they focus on. Once you're in, you'll see that the group of people is well curated for the specific event. Nonetheless, it can be annoying to dress up, wait in line for hours just to hear "Sorry, not tonight." I'd say, don't go to the big clubs if you're not really into the music or experience. If you go, enjoy!
Disclaimer #3 - Resident Advisor: RA is the best place to check for events. Sometimes you can even buy tickets directly on RA.
Berghain (map) - This is probably THE club you've heard about. Mean-looking bouncers, crazy fetish parties on the inside, and Elon + Conan not getting in. If you have local friends that go regularly, you should join.
Tresor (map) - Classic techno club. Bum bum.
Yaam (map) - Cultural center for African and Carribeaen artists. Fun club with two floors and a ton of interesting events (movies; readings; exhibitions; etc.) Super fun in summer, since they have a cozy outside area, which faces the Spree river.
Extra:
There are so many places. Sisyphos Berlin if you're into downtempo music, Kater Blau for similar vibes, Ritter Butzke is more of a live music location for electronic music, .... The list goes on.
I occasionally play at Humboldthain Club.
Museums
Deutsches Historisches Museum (map) - Fantastic exhibition about 20th century Berlin (post-WWI; Roaring 20s; ascent of the Nazi party; WWII; division of Berlin; fall of the Berlin Wall). Highly recommended.
C/O Berlin (map) - Best museum for photography. Constantly rotating exhibitions and great curation.
Shopping
Goodoldgoods (map) - Flea market at the Spree river.
Areas to Explore 🗺
In no particular order:
Mitte & Prenzlauer Berg: Walk by Bernauer Strasse along the Berliner Mauer. Explore the Regierungsviertel (governmental center) and walk through Tiergarten (massive inner city park).
Boxhagener Platz: The heart of the Friedrichshain district. Anti-establishment vibes. Lots of bars and restaurants.
Kreuzberg: The Williamsburg of Berlin. Used to be the hip frontier. Now the hipsters have grown up and have kids.
Neukölln: Hipster central of Berlin. Cool bars and restaurants.
Charlottenburg: Paris of Berlin. The main shopping street (Kurfürstendamm) is similar to the large European avenues like the Champs D'Elysee.
Tempelhofer Feld: Former airport field that got converted into a public park. Great to chill on a sunny day.