Curation of Creativity Masterclass: Finn Bohn🤞
Finn Bohn🤞 is a curator of creativity. We talk about music, how advertising plays with perception, and about e-commerce as a testing ground for creativity.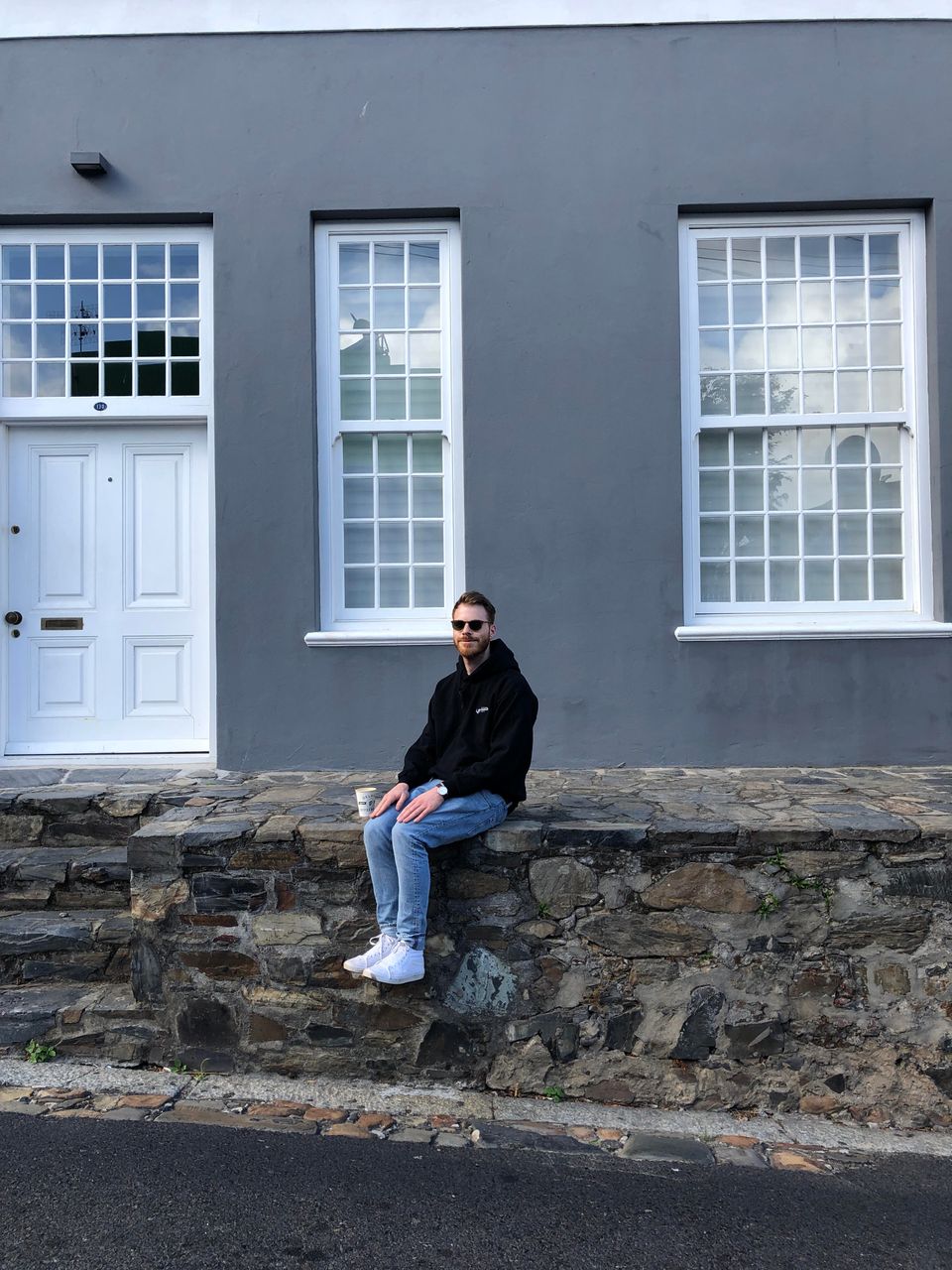 I'm currently building an online course about Brand Strategy for Practitioners:
Learn Brand Strategy for Practitioners 🧰
Some of the concepts from this article are included in the course.
---
This post is based on an interview (in German) with Finn Bohn🤞 (founder, creative strategist)
exposure Markenmanufaktur – studio for creative strategy and concept (www.xpsr.de)
exposure Music – music label
1/3 of bubbleplastic – digital concept store for curated collectibles (www.bubbleplastic.shop)
---
Beginnings in Hamburg: Groupie-Life, the Scene and exposure Music
"Wanna play?" - Kilian, 15 minutes before going on stage in front of 5.000 people
Finn and his older brother Kilian have shared history in the Hamburg nightlife scene. Initially with Kilian being the musician/DJ and Finn tugging along as a groupie. Later as a DJ and producer duo and finally as founding partners of a music label and creative agency.
Around 2010, Hamburg - traditionally a stomping ground for German Hip-Hop greats - started turning into a hub for deep house. Local crew's started forming around Solomun's Diynamic Music, KoweSix and TobiTob's Moonboutique Records, and Jeudi Records.
The latter emerged from a regular event on Thursdays (french 'jeudi') at Baalsaal club where Kilian was part of the DJ duo Davide & Kilian. The duo was a staple of the local nightlife scene and took them to play in front of 5.000 people. Davide & Kilian played a warmup set for French-touch legends Cassius and even were asked to play a closing set. When Davide wasn't feeling well Kilian asked Finn to step in.
It was time to press play.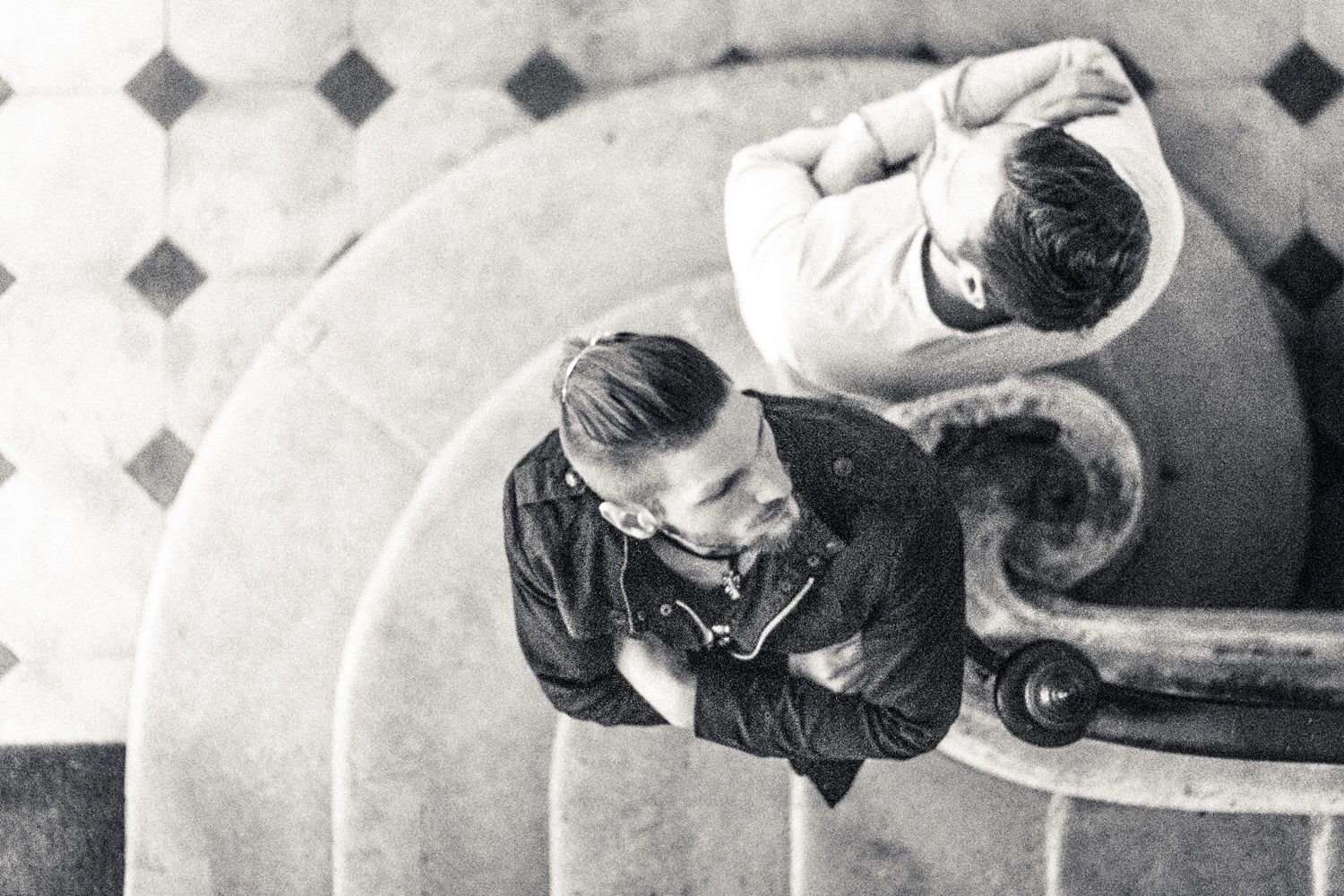 The brother's Bohn started their own label called exposure Music.
The goal was to provide a platform to friends & family to release interesting music and have an avenue of monetizing the work. This was before bandcamp and other platforms were fully established.
---
Ennio's "Ready for Love" EP: Credibility vs. Commercial Focus
One of the largest release projects for exposure Music was with the Artist Ennio for his "Ready for Love" EP - a techno banger.
Back then, Ennio had already released on Marseille-based CUFF records - pioneers of G-House - and there was the elephant in the room: "Is exposure Music cool enough to release an artist of this stature."
Finn remained persistent and convinced the artist to go along and release on their label. The result was an EP with 7 remixes (= insanity!) from famous musicians such as Rainer Weichhold as well as future heroes such as mat.joe.
The original track had been even picked up and played by Grammy-nominees Disclosure.
Credibility vs. Commercial Focus
"In our industry everyone was obsessing over music being 'credible' rather than producing music with a broader appeal." - Finn
The argument can be broken down as such:
Commercial music: Reactive re-creation of known stylistic devices and structures to appeal to an audience
'Crecible'/'real' music: Proactive creation of music based on original artistic direction
It is a tough distinction but one that people still love to discuss about.
Spotify as a Catalyst for Commercializatin
"Incentives rule everything around me" - Patio11
Spotify counts plays as follows:
Streams are counted in Spotify for Artists when a song is streamed for over 30 seconds. Your total streams include all songs where you are credited as a main artist or remixer.
This is an incentive for artists to hook the listener as quickly as possible. Finn shared his observation that newer artists such as Dua Lipa would flip the traditional song structure to start with a elements of the chorus to capture the listener's attention.
Another example is 'MALAMENTE' by Catalan artist Rosalia. Slightly less upfront than the Dua Lipa song but it gets to the point and does not waste time on an extended intro.
Arguably, Rosalia has commercial intent by adjusting song structures to perform better in the context of streaming, yet there's no denial that her mix of flamenco influences with modern musical styles is truly original.
So what is it? Commercial or real?
Decide for yourself.
---
Deep Cumbia: Confluence of Styles and the New Dance Music
"Years ago, we had the idea of remixing samba. For me it's the 'real club music' because it's perfect for dancing." - Finn
Music is constantly in flux. If you want to get a feeling for that just read to David Byrne's 'How Music Works'.
Classical musicians used to be public enemies before being associated with "rigid performances" and "boring audiences".
After Deep House went back to an extended period of Hip Hop. Now it feels like there's room for a new addition. Something fresh after Covid-restrictions might be lifted and clubs re-open.
The New Dance Music: What Is Deep Cumbia
Deep Cumbia stems from Buenos Aires, where in the late 2000s a group of people organized a club night at Zizek Club. Initially it was a meant for local musicians to experiment with traditional music in a club-context. Think of mixing Andean flute sounds, with vocals from indigenous songs, and a rigid synthesized bass drum.
This experiment turned into a full-blown label with genre-defining artists (Nicola Cruz; Uji; Chancha Via Circuito; ... the list goes on).
[Excursion] Thesis: Dance Music Structure as a Canvas for All Styles
When people go to a dance club they experience all the music as a fluid "whole" rather than separate songs. DJs align the rhythms/beats of two or more songs and the blend the tracks together.
For this to be possible you need music to be roughly in a similar tempo (as measured in beats per minute [bpm]) and rhythmically similar (most dance music has a 4/4 notation - also refered to as 'four to the floor').
Our thesis: Electronic music is like a canvas and other styles can be the color on top.
---
Confluence of Styles: Downtempo, Deep Cumbia, and New Styles as a Melting Pot
Let's break down many popular styles of music by bpm:
Dub: 60-90 bpm
Hip-hop: 60-100 bpm
Downtempo/Deep Cumbia: 90-110 bpm
House: 115-130 bpm
Techno/Trance/Classical: 120-140 bpm
Music styles are approaching each other. The sweet spot is somewhere between 90 and 120 bpm where new fusions are happening.
Finn sees a benefit in deep cumbia in that it offers something for the bottom (= rhythm) and something for the head (= melodic elements).
As examples of this newer trend we discussed the following acts:
Soulection: Initially started as a radio/playlist, it now has curated its way to a distinctive 'Soulection sound' and almost serves as a genre in itself.
Kaytranada: Montreal-based Kaytranada is one of the pioneers of the Soulection-style genre, where he would blend R&B vocals with overly side-chain compressed bass lines.
Baiuca: Gallician artist focusing on blending Gallician foklore with electronic sounds.
Black Coffee: RedBull Music Academy graduate Black Coffee is mixing African vocals and sounds into electronic music sets.
Nicola Cruz: One of the OGs of ZZK Records. Andean folklore with downtempo beats. (see below)
exposure Music's first release of 2021 is my 'Atitlan EP'.
Originally planned as a movie score for a documentary the project evolved into a stand-alone EP with deep-cumbia-style downtempo tracks with remixes from David Bucka, Ritual Cycles, and Matiso.
---
exposure Markenmanufaktur: Building an Advertising Agency
In 2017 Finn and his brother entered the advertising world with their own agency: exposure Markenmanufaktur
Here's a sample of their work:
Another video from the same positioning and communication campaign.
Initially positioned as a small-sized full-service agency, Finn is currently rebuilding the organization to have a much more focused profile: experts in brand strategy and brand concept.
Advertising: Working with Desirability and Perceived Value
When asked about the best thing about this line of work, Finn talked about how as an advertiser you have the ability to work with perspectives and points of view.
Asked about the worst thing of the industry he mentioned that the work of an advertiser itself has a low perceived value when compared to engineering or more objectively evaluatable sciences.
The article below outlines the duality between internal perspective (ad industry) and external perspective (everyone else).
---
bubbleplastic ©: An Experiment in Brand Perceptions
"You can think of bubbleplastic as our haute couture laboratory, where we generate learnings and ideas for our Prêt-à-porter projects." - Finn
bubbleplastic © is an experiment in the e-commerce space . Curated collectibles are sold in a time-limited "online drop".
Together with 2 co-founders, Finn started the project to explore the perceived value of products and get a better understanding for what drives desirability. It is an experiment in value perception.
On top, bubbleplastic © is a jab at current consumersim. The tongue-in-cheek claim is "Consumption is our cure."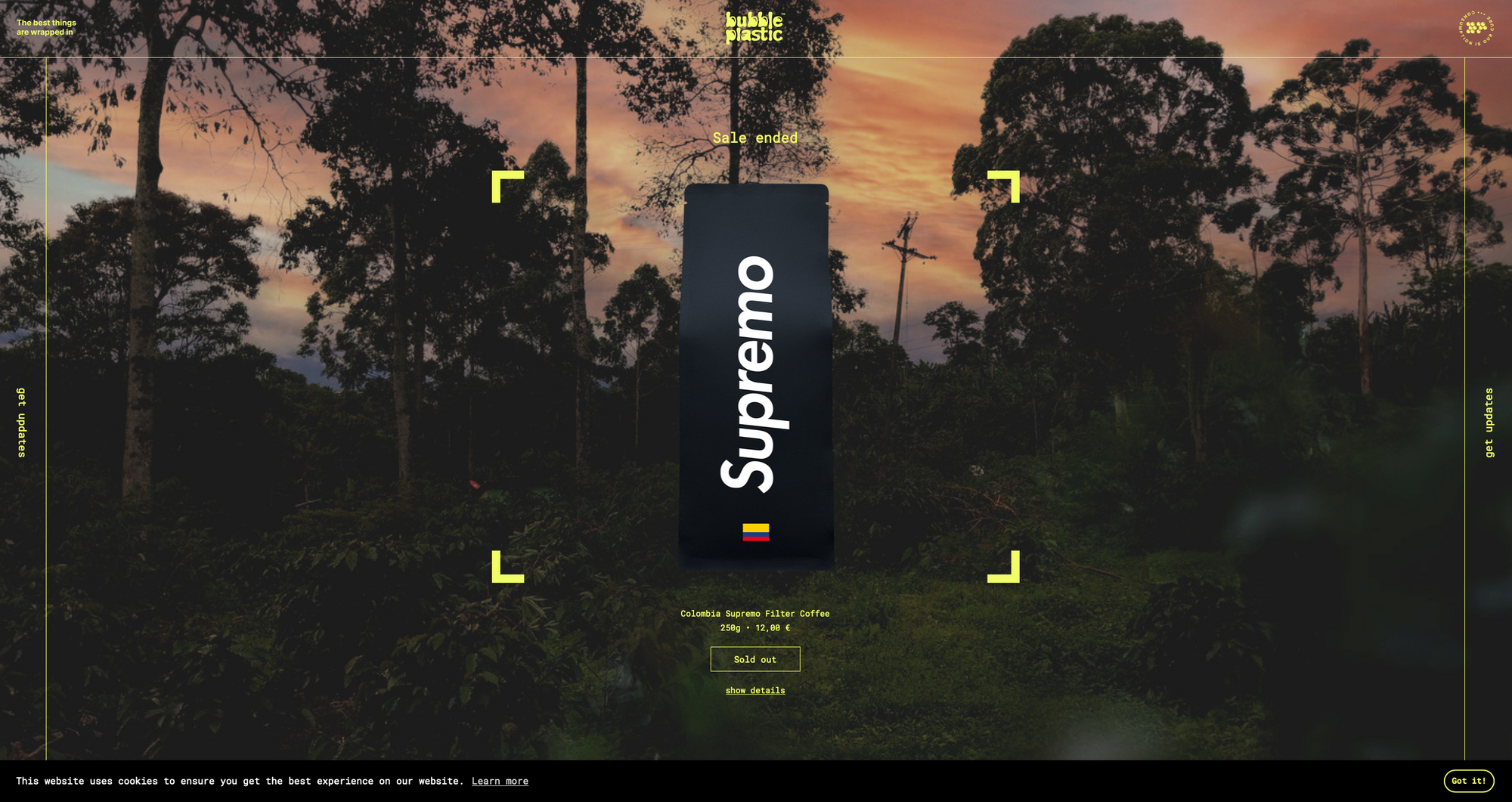 In the coming months, bubbleplastic © will release more high-quality products, which are developed in collaboration with national and international brands.
---
Curation of Creativity: Music, Advertising, Art and Products
When I look at Finn's work I see a red thread: Curation
exposure Music: Curation of artist to fit the desired sound of the label
exposure Markenmanufaktur: Curation of collaborators and creatives to fit the desired outcome of the client
bubbleplastic: Curation of products and brand collaborations to explore desirability of products
Finn applies the same mechanism across all areas: Idea and concept first, then execution follows.
Being asked whether he can imagine curating an exhibition next, he says that he would be interested in doing it but doesn't believe that he would be able to do it better than people in the art world.
"Advertising is re-cycling of existing ideas within a commercial context. Art is the creation of new ideas free of commercial intent. The goal is to surprise people." - Finn
Why not? Wes Anderson has done something similar as an outsider.
Let's see what's next 🤞
---
References
Enjoying these posts? Subscribe for more