Last Week the Mafia Took My Money 😨 - Issue #4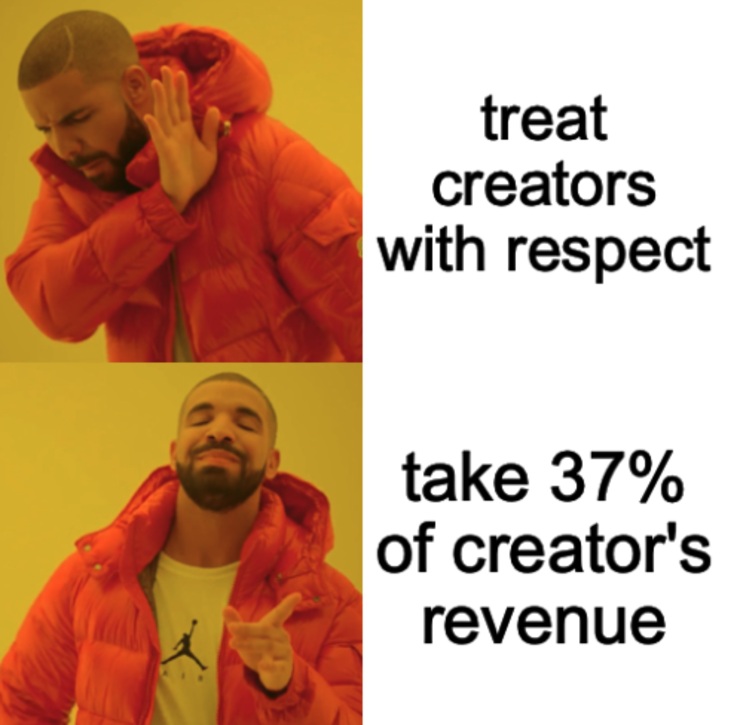 Hey friends 👋
Question for you: Have you been vaccinated against Covid?
...
This issue is a bit longer, since I want you to avoid my costly mistake. 👇
The Mafia Took My Money
Last week I made my first online course sale at full price. 🎉
$99 for the piggy bank... or so I thought.
Since I was excited, I checked my dashboard.
I saw this 👇
😎 ** Mafia enters the room ** 😎
Let me introduce you to the Paypal mafia.
They charged me 37% on top-line revenue.
What the actual fuck.
For what?
That's like Wonga or Western Union.
🥒 How I Got Into this Pickle 🥒
As a creator you need a way to sell your products.
You can build your own website OR you can use one of the many SaaS platforms for creators.
I chose Gumroad.
Gumroad offers 2 payout methods:
Bank transfer: Only for US; Canada; UK; Australia
Paypal: Rest of the world
It gets better: in their documentation Gumroad has an example calculation where Paypal takes 22.5%
Ok, 22.5% is already a lot of dough, but then they increase that by a cool 50% and we have PayPal taking 37% of a creator's revenues.
Na-ah.
Lesson Learned: International Freelancers Get Boned
I'm actively looking into:
Applying for Estonian e-residency
Incorporate a remote business in Estonia
Get a business bank account
Move away from Gumroad to a tailored SaaS for online education/courses
Two things: [1] please don't repeat my mistake, [2] please help me in with recommendations; pointers; etc. if you can.
✌️
I'm In Everyone's Feed
Last week I announced that I wanted to fix my top-of-funnel problem by creating and distributing content every single day.
Turns out it worked.
I got my full-price sale through LinkedIn. Source: they saw my content
4 separate people have told me that every single time they open twitter or LinkedIn they see my content
I published 11 posts on Brand Strategy.
The content was entirely repurposed from my online course and turned into 300-word pieces each.
Little additional effort.
✅ Can recommend.
Ship30for30 Challenge
The content flywheel continues.
I joined an online writing challenge called Ship30for30.
The goal is to write 30 essays in 30 days.
The constraint: 1 hour per day and max. 250 words.
Here are my first 3 essays:
Let me know if you want to hear more about this challenge.
Happy to chat via email reply.
...
As always, stay healthy, stay safe.
And don't get f*cked over by the mafia.
🙌
Enjoying these posts? Subscribe for more