Becoming an Online Course Creator: From Sabbatical to Teaching Online
This blog post explains how I went from enjoying my sabbatical to becoming an online course creator in the span of 4 months.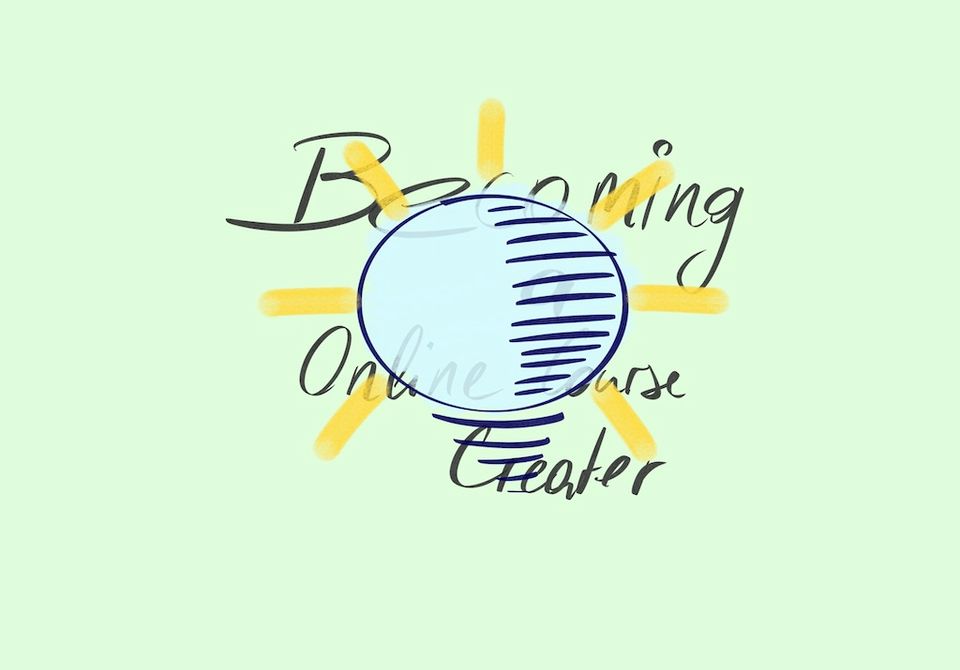 In January I started my year-long sabbatical.
It lasted 4 weeks. 🙄
---
Cutting My Sabbatical Short: The  Online Education Opportunity
After 6 years of building a business from idea to exit it was time for a change.
I left the company in December 2020 and my plan was to relax and explore new things.
I spent most of my days taking Coursera classes until I stumbled over this tweet:
A couple of days later I had completed Preetam's Programmatic SEO course.
Besides new SEO knowledge I left with the following hypotheses:
I paid $29 for this course (= customer validation)
I received tremendous value out of this course (= product validation)
I can do this (= founder/problem fit)
🤔
---
Napkin Math: EdTech Company vs. Solo Creator
Education is the driving force behind economic growth.
Many entrepreneurs want a piece of the EdTech pie 🍰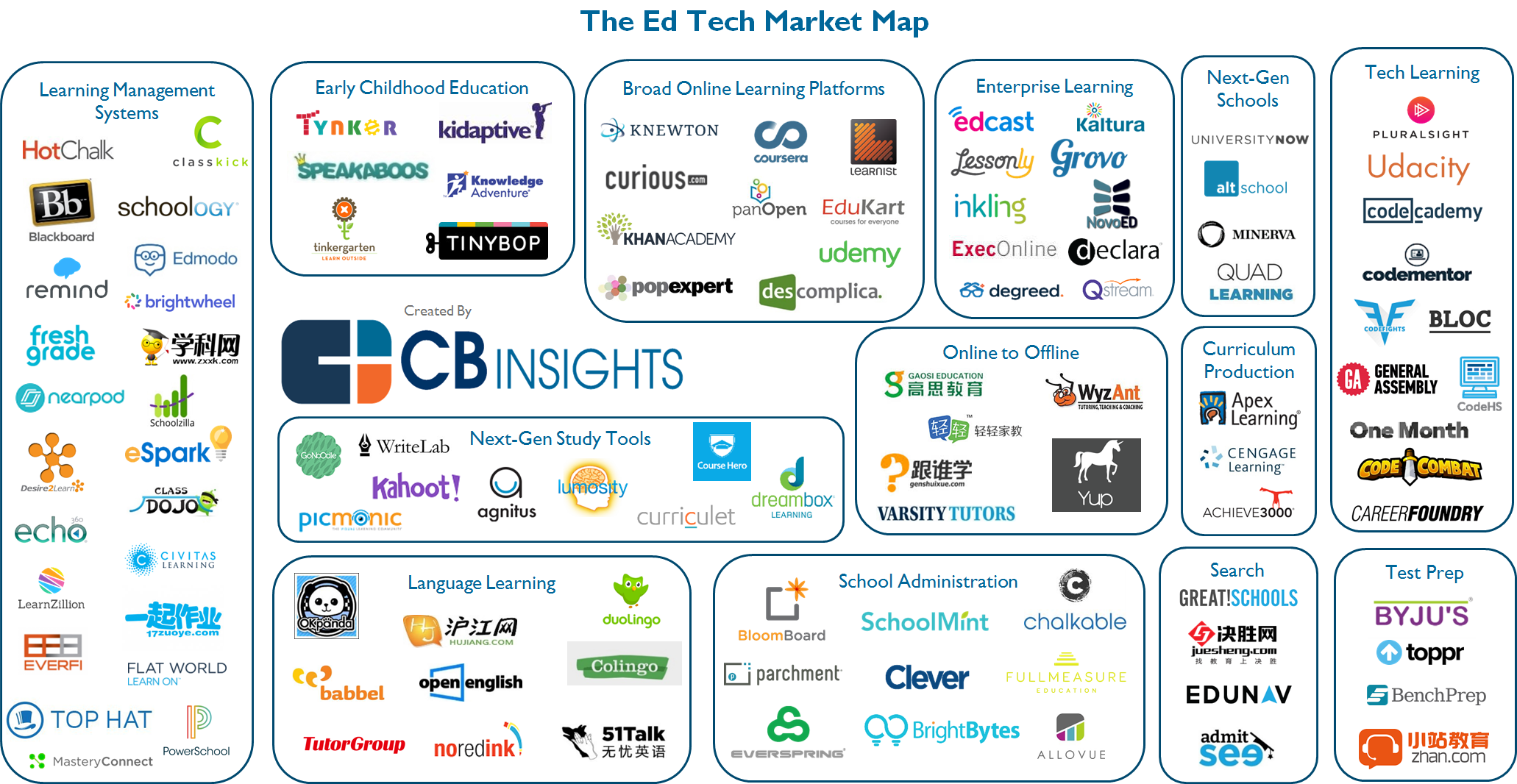 Napkin Math: EdTech Company
Coming from a tech startup background, I struggled to wrap my head around the economics of an edtech business - profitability in particular.
I was always thinking of a company of around ~10 employees (= ~100k in monthly payroll).
At 50% gross margin you would have to make ~$200k/month to approach profitability.
Building a $2M/year business is not trivial.
Napkin Math: Solo Creator
On the other hand you have people like Preetam who record a 2-hour screenshare, self-publish it on Gumroad, and generate $7k+ in one week.
Let's assume I need $1k per month to cover my basic expenses in Berlin.
Earning $2k per month would mean selling 20 licenses a $100 each month.
20 licenses. 🤔 Doable.
The road to profitability is much clearer if you only have to cover your own monthly expenses (rent; food; etc.).
🤯 Maybe the creator economy is not a fluke after all.
My gamble would be the following:
Plan A: Try to become profitable as a creator by end of the year.
Plan B: If Plan A fails I've spent at least one year in the shoes of a creator. This can help me build or join a picks & shovels business for the creator economy.
Either way, I have a capped downside.
This was February 1st.
---
On Deck Course Creators: Application and Preparation
On February 2nd I scrolled through twitter and saw this:
TL;DR: OnDeck is trying to build the Stanford of the Internet.
"Professional education for every stage of one's career. "
Good timing for my career.
Why On Deck Course Creators (ODCC1)?
Since I was set on breaking into a new industry (i.e. online education) I needed to start from square one:
🌎 Industry-specific network
📚 Foundational knowledge about the market
💪 Tactical and operational skills
The OnDeck Course Creators fellowship promised all of the above wrapped into an eight-week program.
I thought "why the hell not" 🤷‍♂️
I applied and got accepted.
As part of the application survey they asked if I had validated my course idea with paying customers.
I hadn't.
So I wanted to use the time until the ODCC1 kickoff to get my toes wet as a course creator.
Building in Public
On February 3rd I started the following thread 👇
I set myself the goal to ship a fully-functional online course by March 1st.
The arbitrary deadline worked and I launched my first online course.
From February 3rd until March 27th I posted 24 additional updates documenting my learning across the following topics:
My Main Learnings
✅ I earned ~$300+ (= customer validation)
✅ I can do this (= founder/problem fit)
❌ Content is not the bottleneck. Distribution is. (= NO channel validation)
❌ Almost no one completed the course. (= NO product validation)
🤔
---
ODCC1: Making the Most of the OnDeck Fellowship
The OnDeck Course Creator Fellowship started in early April.
In theory you had two "recommended" core sessions each week.
The rest of the program (peer-supporter sessions; fireside chats; Q&As; working groups; community sessions) are all optional.
Yet everyone said the same thing:
"ODCC feels like drinking from a fire hose."
In order to get the most out of the program it helps to set yourself up for success.
Know What You Want
Before starting think through your main goals.
I shared mine via a public notion page 👇

Goal #1 was a general goal.
Goals #2 - #4 were a direct result from my first course experiment.
Be Strategic
I got the most value out of interacting with other fellows.
Everyone brings a unique perspective, a specific set of skills, and might be in a different stage of their creator journey.
All of these combined make for amazing learning opportunities 👇
In order to create serendipity and expose myself to as many other fellows I divided the 8-week program into 2 stages:
Expansion (first 4 weeks): I scheduled and conducted ~40 1:1s with other students. Immense value but also an immense burden on my schedule. ⚡️ Tip: Create meeting blocks in your schedule. I did Tue/Wed/Thu afternoons with non-stop Zoom calls.
Contraction (last 4 weeks): Use the learnings to create some sort of tangible output by the end of the program. For me it was (a) narrowing down a new topic [Remote Team Communication 101 🏝] and (b) hosting my first public workshop as a means of testing the new course content. ⚡️ Tip: Commit in public to deliver X by time Y. It helps.
Leverage Tools
These tools helped me the most:
Learn in Public
I used Twitter to (a) document my learnings and (b) grow my audience.
Below is my exhaustive thread about the OnDeck fellowship 👇
---
After ODCC1: Looking Back and Looking Forward
The eight-week program ended last week.
As Diane said "all of us had to take a day to just stare into the horizon."
🖼
Looking Back: My Honest Review of ODCC1
TL;DR: Even at the $2,999 price tag it was totally worth it for me.
Let's start with some areas for improvement:
🚧 First-time run: ODCC1 was the first run of this program. Most of the organization was good yet we would have small kinks here and there (content progression; tooling; scheduling; etc.).
🇺🇸 US-centric schedule: The majority of OnDeck's customers/students are based in the US, hence most of the schedule is optimized for EST/PST hours. Fair enough. It meant my schedule would start at 4pm central European time and would run into 11pm at night. Many of our Asia-based fellows would be getting up in the middle of the night to participate.
Despite the "negatives" I took tremendous value out of the program:
😊 Network of course creators: During the eight weeks I developed friendships with a dozen or so other fellows. We will support and hold each other accountable on our respective creator journeys.
🥇 Experiencing best-practices: We didn't only learn about best practices but we experienced best practices from the student perspective. This slaps differently.
💪 Learning by doing: ODCC1 forced us to practice and test our new learnings in the wild. This led me to present to other fellows about Remote Company Building 101. The ensuing Q&A revolved primarily around internal communication and now I'm building a new course about Remote Team Communication 101. Learning by doing really does wonders.
Other fellows thought it was worth it too.
Massive shoutout to Andrew and Jackie who built and ran the program.
Huge thanks also to Julia and Cam who challenged me in their weekly peer-supporter sessions.
Thanks to everyone at ODCC1 for making this a transformative experience 🙏
Looking Forward: Teaching the Next Generation of Remote Leaders 🏝
A 4-week sabbatical, a random Gumroad course, and completing ODCC1 have re-affired my goal: to teach the next generation of remote leaders.
More and more companies are permanently moving from co-location to hybrid and distributed setups. These organizations have a steep learning curve.
My goal is to turn our own experiences as a remote company and currently-available best practices into a curriculum for organizations who want to turn remote-first into a competitive advantage.
It's not too late to be early 🏝
---
I hope you enjoyed this blog post.
Say hi via twitter (DMs open) or sign up to my weekly newsletter where I break down every step of building an online course business.
Let's be friends 🙌
---
Blog Posts from Other ODCC Fellows
Enjoying these posts? Subscribe for more