Principles of Company Building and Vaccine Jitters 💉 - Issue #9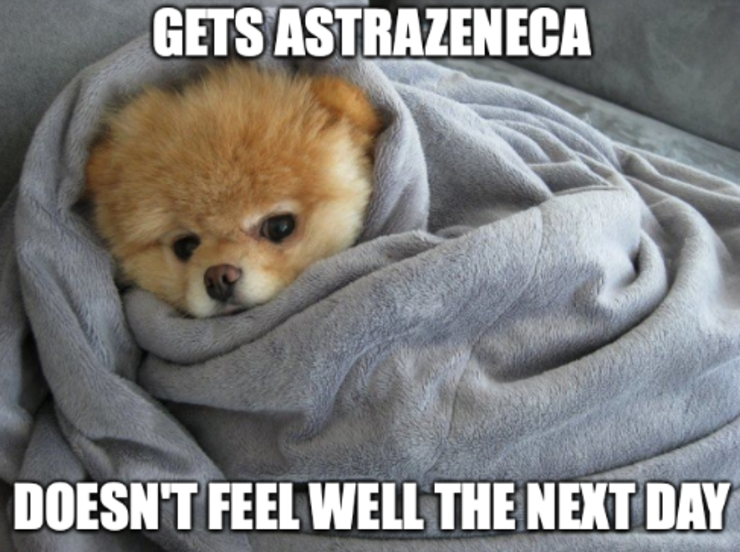 Hey y'all 👋
Question for you this week: What's your favorite software that you use daily?
Vaccine Jitters Were Real
Usually I write and send my newsletter on Wednesdays.
Yesterday was Wednesday and I didn't write and send.
What happened?
Vaccination in Berlin
Germany has prioritized sequence for Covid vaccine administration.
Risk groups first, rest later.
This sequence does not apply to AstraZeneca vaccines. Berlin has shared a list of doctors where people can put themselves on a waiting list for AstraZeneca.
I called in last week and got my shot on Tuesday.
Roundtrip to Hell
Yesterday was tough. Fever, chills, pain.
Normal reaction after the AZ vaccine.
That's why I'm sending this issue today.
Remote Company Building 101
I gave a quick presentation to my OnDeck fellows.
I wrote a twitter thread about the presentation - incl. slides 👇
This session was also used to narrow down the scope of my upcoming online course.
I'm still in the process of identifying the most valuable content. The next experiment will be regular content publishing and public office hours.
If you are curious about a particular aspect of the presentation, let me know.
Happy to riff with you in more detail.
Death & Taxes: The European Convolution (Pt. 2)
Last week I wrote about the struggles to properly collect/remit taxes if you're selling online courses to EU customers.
A couple of things I learned since then:
Per documentation Gumroad uses IP addresses to locate customers and automatically (a) apply/collect country-specific VAT and (b) remit to local tax authorities
I checked and none of my customers had VAT applied to their purchases ... strange, but might work in my favor 👇
You can apply for VAT exemption - threshold in DE is EUR 10k and below.
My plan going forward is to (1) apply for VAT exemption via my tax advisor (2) migrate to Podia + Stripe setup to charge customers without VAT and (3) add a solution like Quaderno once I surpass the 10k threshold and start making notable revenue.
Appendix
As always, I'd love to get an email reply from you and hear what's on your mind. What are you currently challenged/excited by?
Stay happy, stay healthy. 🙌
Enjoying these posts? Subscribe for more