Tailored Suits: How to Prepare and What to Expect
How to prepare for a tailored suit.
Tailored suits are awesome. They are unique and - in an ideal scenario - customized to you.
Come prepared and leave happy. Don't do the work and you're in for disappointment.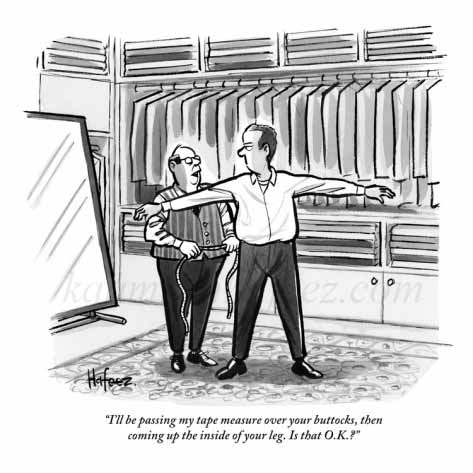 Here are a couple of practical tips to getting a suit that you love.
---
Know Thyself: Figure Out What You Want Before the First Meeting
"To be prepared is half the victory." Miguel de Cervantes
Inspiration
Do a quick research. Get a feel for the different styles in existence.
Pinterest and Google images are usually a great place to start. You can use some images as reference when preparing your suit check-list (see below).
I used this image when getting a suit tailored in Thailand: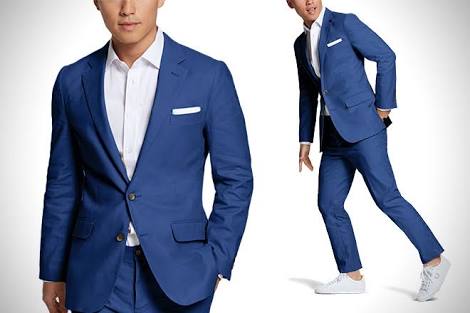 In my mind it checked the following boxes:
Elegant enough to wear at formal events (wedding; reception; etc.)
Casual/light enough to wear on a more regular basis
Preparation
Go through this check-list and make sure to have an answer for every point:
Occasion/Context - Are you planning on wearing it in summer or winter? Daily use or special occasion? Casual or formal? Is there a specific dress code to adhere to? (The answer to this question will define a majority of the points below.)
Type of Suit - 2-piece suit vs. 3-piece suit? Summer suit or formal black tie suit?
Cut - What is the preferred fit (slim; normal; wide)? Tapered?
Fabric - Depending on the type of the year and occasion you'll have a couple of options. Silk; Wool; Merino; Perennial; etc.Lapel -notch
Color - Which color do you want? What's acceptable/recommended for the particular occasion/style of suit?
Button Rows - Single breasted vs. double breasted.
Buttons (Jacket) - How many and what type of buttons do you want on your button rows and on your cuffs?
Buttons (Pants) - How many and what type of buttons do you want on your pants? No buttons? Button for back-pocket?
Pockets (Chest) - Do you want to have a chest pocket? Real pocket for pocket squares or just the look of a pocket?
Pockets (Flap) - Do you want flap pockets? If yes, how should they look like?
Pockets (Inside) - Do you want pockets on the inside of the jacket? If yes, how many and where (left/right/both; buttons: yes/no)?
Pockets (Pants) - Do you want pockets on your pants? If yes, which cut (trouser/slant; scoop; jeans; etc.)? Do you want back pockets? If yes, how many and do you want buttons?
Cuff - Do you want a cuff on your pants?
Vent - Do you want a vent on the back of your jacket? Which kind (single vs. double vent)?
Break - What type of break do you want on your pants?
Shoulders - Do you want padding for your shoulders?
Details - Do you want working buttons on jacket cuff? How many? Spaced or not?
Lining - Which lining/color do you want on your inside?
Important:
If you don't decide in advance, your tailor will make a judgement call.
Take time to find out what you want and set expectations with your tailor.
---
Tailoring Experience: What to Know in Advance
The 3 most important rules at the tailor:
Communicate
Communicate
Communicate
You'll have on average just 2-4 touch points with a tailor to make sure you get the perfect suit. Don't be shy, ask questions, if you don't like something say so.
Tailors are usually professionals and are happy to accommodate your preferences and inform you otherwise where they see fit.
Research & Process
Again, google search is your friend when looking for a tailor. Read the reviews, and get a feel for your schedule.
When getting a suit tailored while on vacation plan ahead and account for at least 4-5 days for the entire process (7 days is more realistic).
What takes up time is the initial rough cut and then the logistical back and forth between production facility (if external) and feedback implementation.
Fitting is a super important part of the process. Esquire put together 6 rules to follow (obviously there's more but it's a good starter).
---
If you happen to be in Chiang Mai, Thailand and want a suit then I can recommend the guys from 'New Moda Custom Tailors'.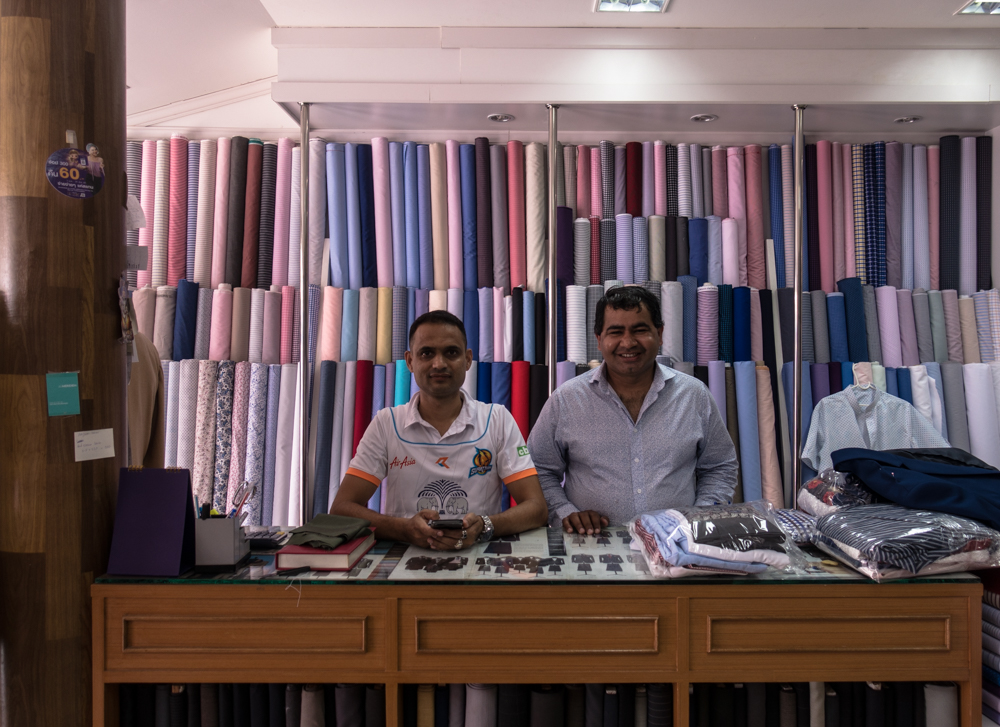 ---
Let me know if this was helpful and if there's other things to watch out!
🤵
Enjoying these posts? Subscribe for more