Music Is the Answer: Spotify Takeover for xpsr
In this post, I share 10 of my all-time favorite tracks and explain why they are interesting to me.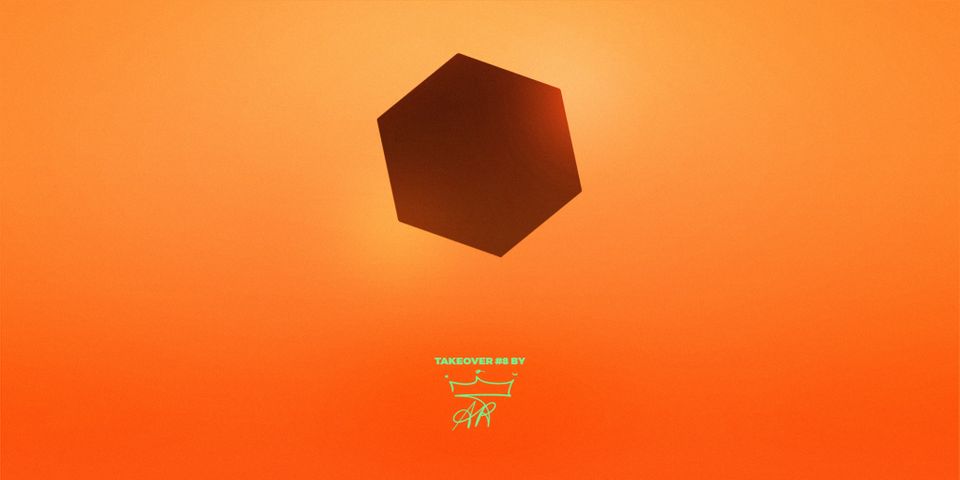 "People who show you new music are important." – Finn Bohn, Founder, exposure Markenmanufaktur
The Idea: Show Me Your Tracks and I Tell You Who You Are
exposure Markenmanufaktur – an ad agency based in Hamburg, Germany – is asking employees and their FFFs (Family, Friends & Fools) to put together Spotify playlists.
Finn – it's founder – explains why:
"The initial (selfish) reason to start the soundofXPSR Takeovers was to discover new music. Selecting my own playlist first, however, I realized the power of limitations. No genre requirements of any kind, but strictly limited to 10 songs per playlist – playable without shuffle. This way each takeover-playlist becomes kind of a curated album, each song a statement. You don't only learn about new music, but als about the person curating the playlist."
---
My Selection: Spotify Takeover by Art (FFF)
---
#1: Swan Lake Suite, Op.20a: 2. Waltz
By Pyotr Ilyich Tchaikovsky
This one is about family business. My dad is a conductor – classically trained in St.Petersbourg, Russia – and since the early 60s constantly performing across the former Eastern Block.
Tchaikovsky is one of the great classics of Russian music and for my paps Swan Lake is part of his standard repertoire. In 2018 he opened the 'Orthodox New Years Concert' at the Wiener Musikverein with it.
It is a mind blowing experience to sit in front of a Philharmonic Orchestra and hear it in full fidelity.
Fun fact: My dad was the first conductor to perform Swan Lake with an orchestra in Tchaikovsky's city of birth.
---
#2: People Get Up And Drive Your Funky Soul
By James Brown
Mr. Brown was an O.G. and this track carries so much of his funk and soul.
Listen carefully to the reverb on the vocal tracks and you'll start appreciating the sound of 70s recording. To this day nothing can beat the 'organic' sound of studio musicians. This is why disco/funk ages so well and still sounds fresh.
---
#3: Der Kommisar
By Falco
Straight outta' Vienna, Johann Hoelzel was spittin' lines before Rap was even a thing. This track was released in 1982. Think about that for a second.
Most of his tracks are a reflection of Viennese "society" back in that day: drugs, sex, and self-deprecating pessimism.
Falco directly influenced:
Neue Deutsche Welle
Austropop
Deutsch Rap
Neuer Austropop (the band 'Bilderbuch' is a great example; listen to the similarities in the vocals)
---
#4: 4 Better Or 4 Worse – DJ Nu-Mark Remix
By Pharcyde
Lyrical mastery meets funky rework of a rap (= rhyme and poetry) classic. Pharcyde pushed the envelope of hip hop as an art form.
---
#5: Plastico (Bugz In The Attic Remix)
By Willie Colon & Ruben Blades
Discovered this track a couple of months ago as part of a performance by DJ Sabine Blaizin' in New York. Her style is features house with ethno/diaspora elements.
This particular remix (by a NY collective) is amazing since it features a funk/disco-heavy intro, which switches to proper latin vibes at around 1:40.
Fun and very creative. Also great to use in DJ sets.
---
#6: Take Five
By Dave Brubeck
A Jazz classic to lighten up and refresh the 'audio-pallet'. Everyone has heard this track at least once.
Piano, drums and saxophone switching roles repeatedly. Rhythm, solo, rhythm, solo, and so on…
---
#7: Around the World / Harder Better Faster Stronger
By Daft Punk
Daft Punk's "One More Time" was my first introduction to electronic music. Since their Discovery album lots of artists – mainly French (Filter) House – have used similar elements in their work. Some to name:
Justice
Breakbot
… the entire crew at Ed Banger records
Daft Punk is known to be highly reclusive and not playing many gigs. In 2007 they did a one-time concert at the Stade the France in their home town Paris.
For this unique performance Daft Punk made mash ups of their own tracks and compiled in a coherent end-to-end experience. "Around the World / Harder Better Faster Stronger" is my favorite from this concert.
Amazing energy and lots of surprising moments/progressions, which you'll hear in the 'audience reactions'.
Bam!
---
#8: Who Am I (What's My Name)?
By Snoop Dogg
You know what's gangsta? Dropping a track like 'Who Am I' as your first release!
West Coast vibes incoming with those high synth lines. 🏖
---
#9: The Red Poppy: Russian Sailor's Dance
By Reinhold Moritzewitsch Gliere
This brings me back to my paps. In January 2019, him and his Philharmonic Orchestra were invited to play the 'Orthodox New Year's Concert' at the Wiener Musikverein (= one of the world's top 3 venues for classical music) for the second season in a row.
While the performance in 2018 was more of a 'breakout performance', the second year's repertoire was focused more on music associated with Slavic culture.
This piece captures the Russian soul, while also providing an amazing progression to 'wrap up' a performance.
Technically very demanding to deliver it from an orchestra perspective. If done well it's an exclamation mark at the final note❗️
---
#10: If You Go Away
By Neil Diamond
A song like a negotiation. The structure like a alternating chapters. Wow!
Discovered this song through the opening sequence of the TV show "Mr. Robot". Man, the opening sequences of this show are proper pieces of art. Well done, Sam Esmail!
---
Rock on and be kind to your ears!
🤟
---
Enjoying these posts? Subscribe for more