Fundamentals of Brand Strategy
Build a world-class brand. | 100% actionable. No B.S. 🎉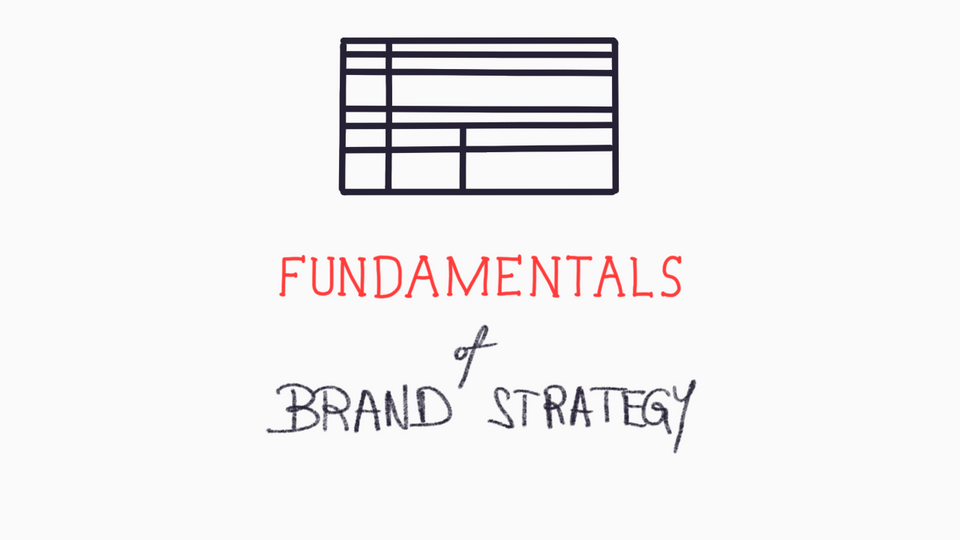 TL;DR: Learn how to build successful brands.
---
🙌 Introduction
Building and maintaining a brand is about keeping promises over and over again.
Learn the secret tool of world-class brands: the Brand Pyramid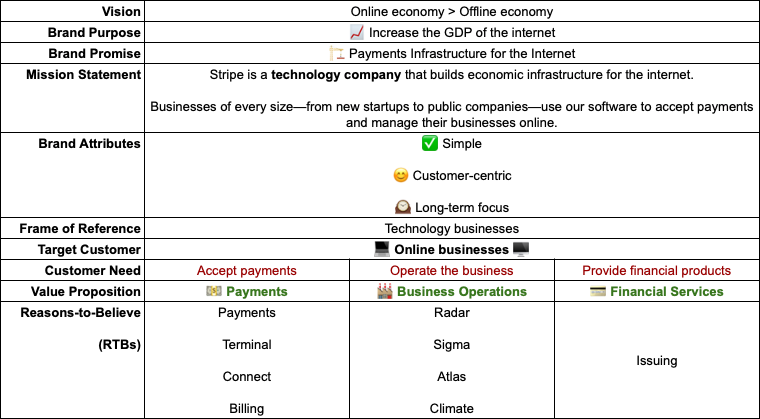 100% actionable. No B.S. 🎉
This self-paced course can be completed in 5 hours.
---
🤦‍♀️ The Problem
Companies and individuals struggle with their branding:
Poor Positioning: Your audience does not know what you stand for
No Alignment: Everyone talks differently about your brand
No Blueprint: You don't know where to start
The Brand Pyramid framework is used by world-class branding agencies to address those issues.
Here's an example of applied Brand Strategy:
Brand Strategy can inform product decisions:
This self-paced online course will teach you the necessary tools to create a winning brand.
Get it here.👇
Learn the Fundamentals of Brand Strategy 🧰
---
⚙️ Online Course: What to Expect
The course contains:
2 hours of theoretical video material
3 hours of video case studies (look over my shoulder as I apply the Brand Pyramid template to 4 different use cases)
A curated list with further reading recommendations
Exercises to practice the material
Course Outline: What You Will Learn
Branding Basics: Understanding the core concepts
Common Problems: Identifying issues with your branding
Best-Practices: Learning tactics and processes from the best
Brand Pyramid Framework: Structuring brand strategy
Case Study 1: Startup branding (1 product)
Case Study 2: Company branding (3 products)
Case Study 3: Group branding (3 sub-brands + n products)
Case Study 4: Personal Branding (1 person)
The Brand Pyramid framework can be applied to any type of brand:
Existing brand & new brand
Personal brand & corporate brand
Single brand & multi-brand architecture

---
Short Excerpts from the Course
These posts are short snippets of the course curriculum 👇
---
🧠 Why should you listen to me?
I co-founded and scaled a remote-first business from idea through exit. 🏝️
Over the past 10 years I have built companies and brands.
This is the course I wish I would have had many years ago.
---
"Cost is what you pay. Value is what you get." - Warren Buffet
The Brand Pyramid is a strategic blueprint for your brand. It helps you to work more effectively and save many hours across each marketing touchpoint.
This adds up to savings of 1,000s and 10,000s of dollars.
Special Discount: For students and people out of a job, reach out to me via twitter or email and I'll give you free access to the workshop.
---
Let's do this. 👏
Learn the Fundamentals of Brand Strategy 🧰