e-Residency in Estonia 103: How to Become an e-Resident in Estonia
This post shows my process of becoming an Estonian e-Resident. Step-by-step.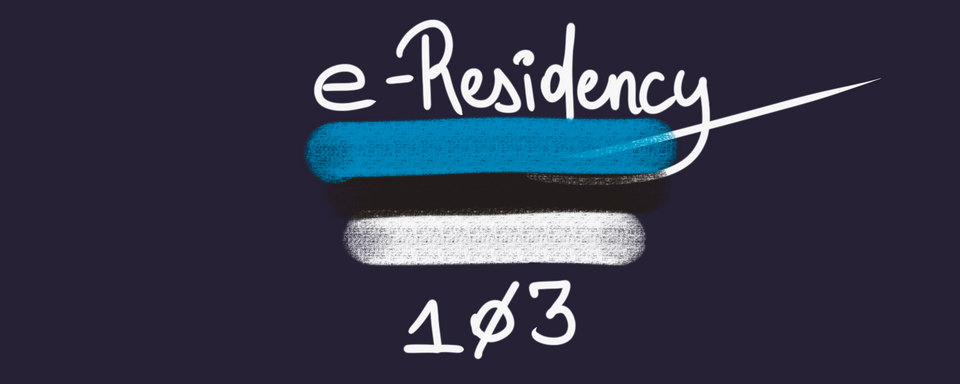 Disclaimer: I'm not a financial advisor and this is not financial advice.
This post covers:
👍 Benefits of an e-Residency
👎 Risks of an e-Residency
🏭 Application Procedure and Costs
Benefits of an e-Residency in Estonia
Let's talk about the main question: What's the benefit to you?
The official website of Estonia's e-Residency program outlines the following: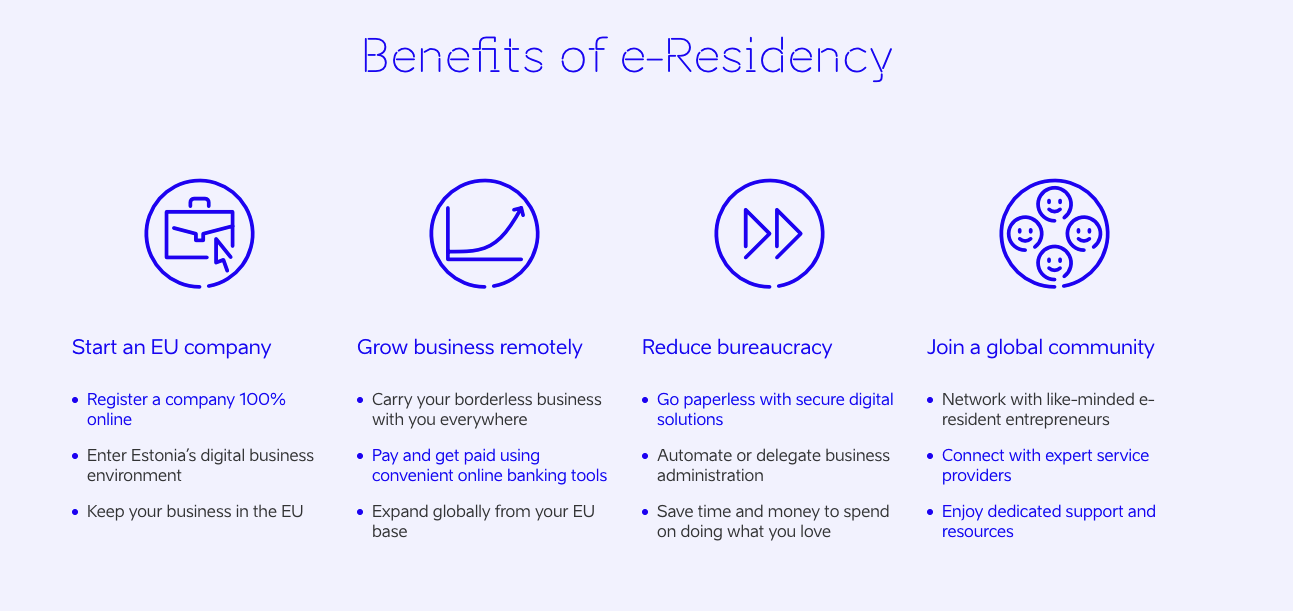 Here's my personal experience with these advertised benefits:
#1: Starting an EU Company 🇪🇺
This is 100% true.
It is straightforward to incorporate and spin up a limited liability company from your laptop. I'll discuss this in more detail in the coming 104 blog post.
My favorite thing about the incorporation process is that it is 100% digital and does not require any physical meetings with notaries or governmental agencies. It takes the friction out of the process.
#2: Growing a Business Remotely 🌐
I cannot speak to the EU expansion as of yet, since I haven't set up any subsidiaries/etc. But it is true that with this single legal entity you can sell to all EU customers + also non-EU customers (US; UK; etc.).
The ease of managing as well as the tech stack of the business will be discussed in the upcoming 105 blog posts.
#3: Reduce Bureaucracy 🛂
See point #1 👆
Delegating business administration is a huge benefit when you work with third-party service providers like Companio or Xolo. You can give a Power of Attorney (POA) to their agents to handle certain tasks like incorporation, accounting, and tax submission.
#4: Join a Global Community 🤝
I can't comment on this since I haven't connected to any fellow e-Residents so far.
---
Risks of an e-Residency
Let me try and think of all the possible risks to me of having an e-Residency:
💸 Sunk Cost: It could be that I sign up for the e-Residency, spend €100+ on the procedure, and don't end up using the e-Residency at all. That would be money out of the window.
Honestly, that's the main (realistic) risk I can think of right now.
There are some exotic risks like future political repercussions (e.g. my country of residence punishing me for signing up to an e-Residency) and sudden tax implications (Estonia does a 360 and asks for a global income tax like the US...  this would be hard to justify retroactively and at that point, I would just renounce my e-Residency... hence not really a risk in my book).
Not sure 🤷‍♂️
Please make your own judgment and let me know if you can think of any other risks.
---
Application Process and Cost of an e-Residency
The Estonian e-Residency procedure is smooth as China Silk. This is primarily because it is not a traditional immigration procedure.
Digital Status ≠ Visa
🇪🇪
The Estonian e-Residency is a government-issued digital identity and status that allows anyone to start an EU-based company and manage it from anywhere, entirely online.
It is a digital status.
It allows you to interact with most governmental entities to (1) incorporate and (2) run an Estonian business.
But it is not a visa or a title of stay. If you are a non-EU citizen, you can not use your e-Residency to move to Europe.
This is important to understand.
Who Can Apply?
This is what the official website says:
E-Residency is open to individuals from all countries, from Germany to Ukraine, Brazil to Spain. Most e-residents are entrepreneurs who work digitally, are location-independent and want to start and run an EU company.
The Application Procedure
Here's an overview of the process 👇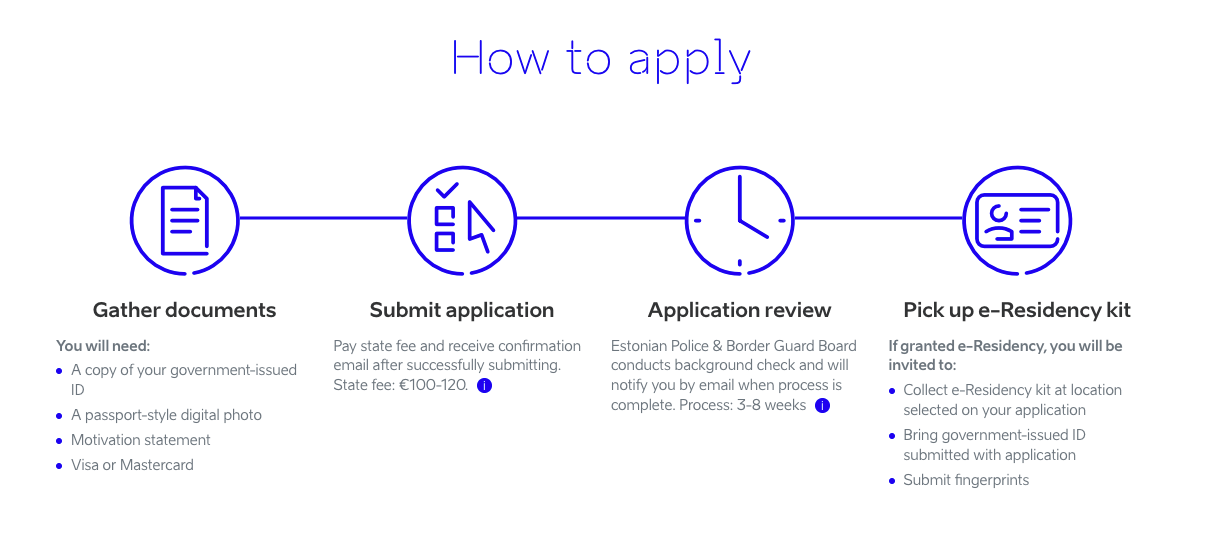 This is what my experience looked like:
#1 & #2: Gather Documents and Submit Application
The process is straightforward and it took me ~15 minutes to gather my documentation and to pay the State fee of €120.
The motivation statement is a free-form text where you share what you plan on doing with your e-Residency and what type of business you are planning to incorporate.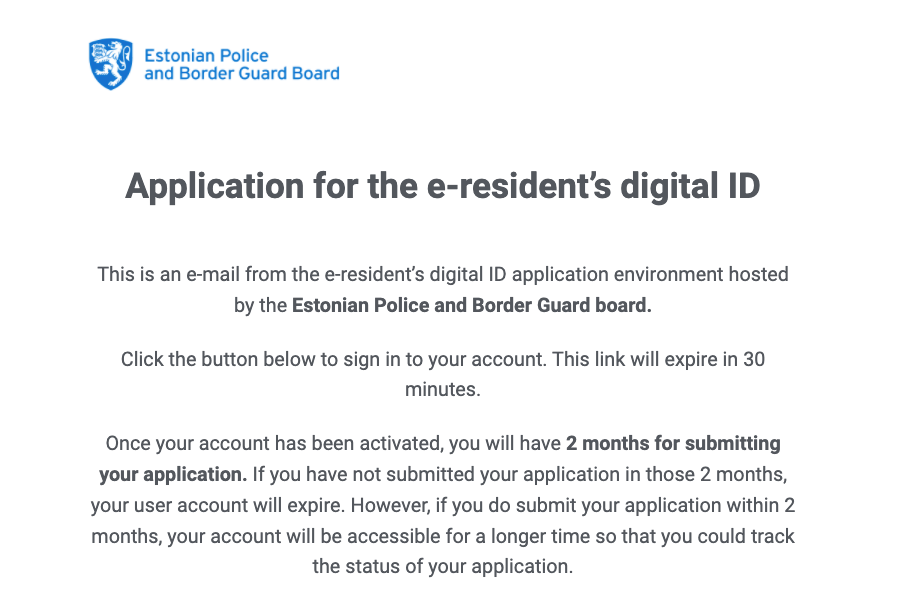 #3 & #4: Application Check and Pick-Up of e-Residency Kit
My interpretation of the background check is that Estonia tries to see if you have committed any type of white-collar crime in the past and if you are at risk of using an Estonian limited liability company for criminal purposes.
If your name is not Jordan Belfort you shouldn't worry.
It took 3 weeks until my e-Residency was granted.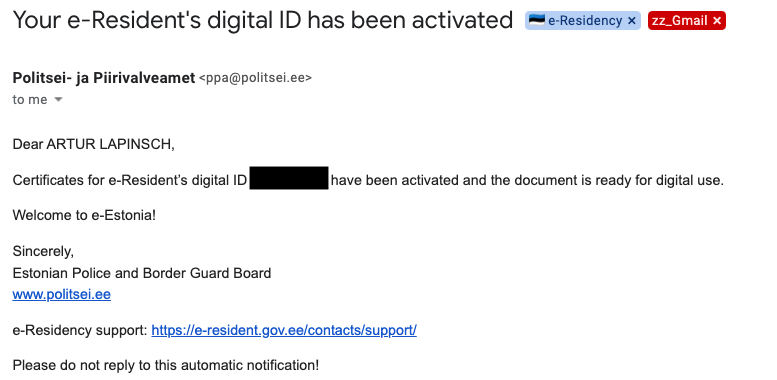 Then another 2 weeks until my e-Residency starter kit was ready for pick up at the Estonian consulate in Berlin.
A quick trip to that beautiful part of town and One fingerprint scan later I was the proud owner of an Estonian e-Residency card + a USB card reader.
Those two silly things combined with a token signing browser extension meant I could incorporate an EU business from my laptop.
Bottomline: Congrats, You're an e-Resident. Now What?
Is an e-Residency right for you? Only you know.
Fact is: If you get the e-Residency you have up to five years to incorporate a business before it becomes dormant.
What did I do?
I incorporated remote fabric. The entire process took me 1 week.
My next post will cover the incorporation procedure in detail.
Until then, stay happy, stay healthy!
If you have questions/comments/feedback/etc please ping me on Twitter 🙌
---
Additional Resources
Enjoying these posts? Subscribe for more