From Madonna to Panic in Needle Park: A Conversation with Liam Alexander Domonkos
Liam Domonkos is a Greek-American director. He is the founder of Kinima Film and is always looking for interesting stories to tell.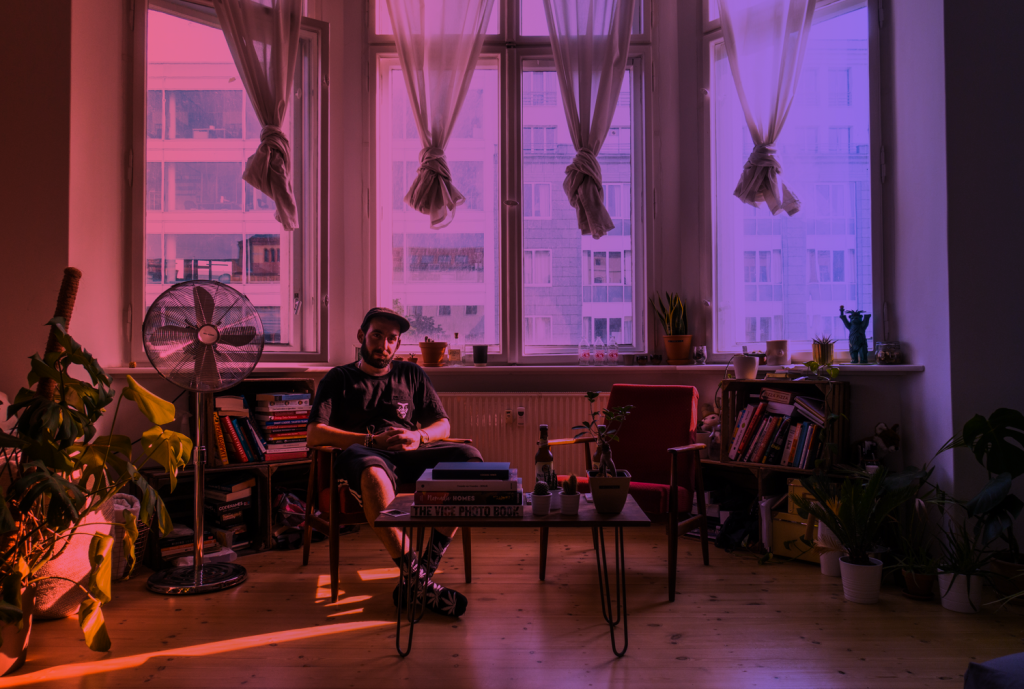 "I'f I'd want everyone to like it, I would make very different movies."
Liam Alexander Domonkos is the main man behind Kinima Film.
Madonna and Antonio Banderas led him to a spot behind the camera. Our conversation touches on Liam's early touch points with film, inspirations, learnings and how his upcoming full feature film Boykee came to be.
Enjoy!
---
Beginning
Video Killed the Radio Star
As so often, Liam's trajectory started in his early childhood.
"My parents always took me to the movies that they wanted to see and as we didn't have age restrictions in Greek cinemas I got exposed to a lot of different stuff early on."
Fascination with film got kicked off by MTV. The earliest memory was Madonna's video "Frozen", which Liam describes as "kind of a trippy movie-style video".
Antonio Banderas 365
Liam didn't really grow up with a Disney fixation. Despite saying that 'Lion King' was kind of cool he had an obsession with the classic 'Desperado' featuring a singing Antonio Banderas on his quest to bring justice one song at a time. "It was my favorite movie and I watched it every single day for an entire year" he says.
An appreciation for easy and entertaining Hollywood stories started and this is what triggered the slow transition from music videos into traditional cinema.
From Entertainment to Creation
Like for many other children, the original career plan was to become an actor. At age 11 – after losing interest in the performing part of the craft – he realized that directing is much closer to his true self.
"Control lies behind the screen."
Whereas performers in front of the screen are responsible for entertainment, directors are ultimately responsible for the ideas and the creation of the end product. Wise boy.
Jackass & Film School
The first film projects that Liam can recall were 'Jackass-style' stunts with his friends. The group was up for no good but had everything on tape. After a some questionable stunts the friends decided to put an end to it, yet Liam had shot his first angles and learned to manage talent 🙂
What followed was film school soon after. Talking about the 'biggest misconceptions about film' he says that "people underestimate how difficult it is to make a movie. A lot of planning needs to go into the project because on the day a lot of things will go wrong."
---
Projects
Experimental
Music Videos: Coming Full-Circle
Shooting videos with his friend and Greek rapper John Mirror has brought Liam back to music. Not having a framework in mind, has allowed them to take a fresh approach and experiment with the format.
Learning Curve
Experimental projects allow to "try techniques/ideas that eventually would end up in a movie. Short film and music videos should feel complete in themselves but could be turned into something bigger."
Now Liam is playing with formats as he believes we are currently experiencing a time where "we try to be retro but also have the best tech around. Everything is amazingly clear but also grainy at the same time."
Idea: Build-up + Release
"I like to make dramatic films but also at some points show the audience that they are watching a film." Liam has referenced a scene in Tarentino's 'Pulp Fiction', which shows this effect:
Movies
Liam's current full feature film project is an urban drug movie called 'Boykee'.
Influenced by classics of the past like 'Panic in Needle Park' the idea was to make a very 'real' movie about drug addiction. The project had close to no budget and hence the crew and cast consisted mainly of friends and acquaintances. Acting experience ranged from little to no experience mixed with a couple of professional actors on set.
"Everyone signed up for a dream. Once we got started everyone saw it as a project that needed to be worked on. The camaraderie was great."
Amateurs vs. Professionals
Being asked about the difference between amateur cast and professional actors, Liam believes that professionals can "deal much better with breaks and down time from shooting. People who are not trained actors tend to get a bit more nervous during those times and try to find out more about their character and lines. The nice side effect is that they know the lines very well."
Stages of the Shoot
Having started with the concept in 2015 and shooting in 2016 the film is nearing completion and is expected to be released in October 2018.
Liam went into the project "with only half of the script ready." This approach came about as a crazy idea with the hope to use the experience and learnings from the first half of the creation process to inform the rest of the movie, yet Liam confirms that he won't do this again in future projects.
The problem was that the cast and crew need a rough direction. "By the end of the first half we ran into lots of problems. Spirits were deflated and we needed to change something." Hence his approach to shoot the movie in the following order:
First Half
Side Story
Second Half
The 'Side Story' is parallel plot of a character, which added a 'surreal element' to the very 'real' movie. Shooting this part of the movie helped to give the crew a little breather and bring energy levels back to where they needed to be.
Wrapping Up the Project
Currently in post-production 'Boykee' is expected to screen later this year. Liam is ready to finalize the project as "everyone is very curious to see the end result".
A Crew&Cast screening is set to be the culmination and reward for everyone involved with the project. "It's not a normal thing to do when you go bigger as everyone tends to have a different schedule, but it's a nice thing to have the entire team together and celebrate the output of the work."
---
Follow Liam through his website Kinima Film or his Instagram feed and make sure to watch 'Boykee' once it drops in cinemas near you.
---
Enjoying these posts? Subscribe for more